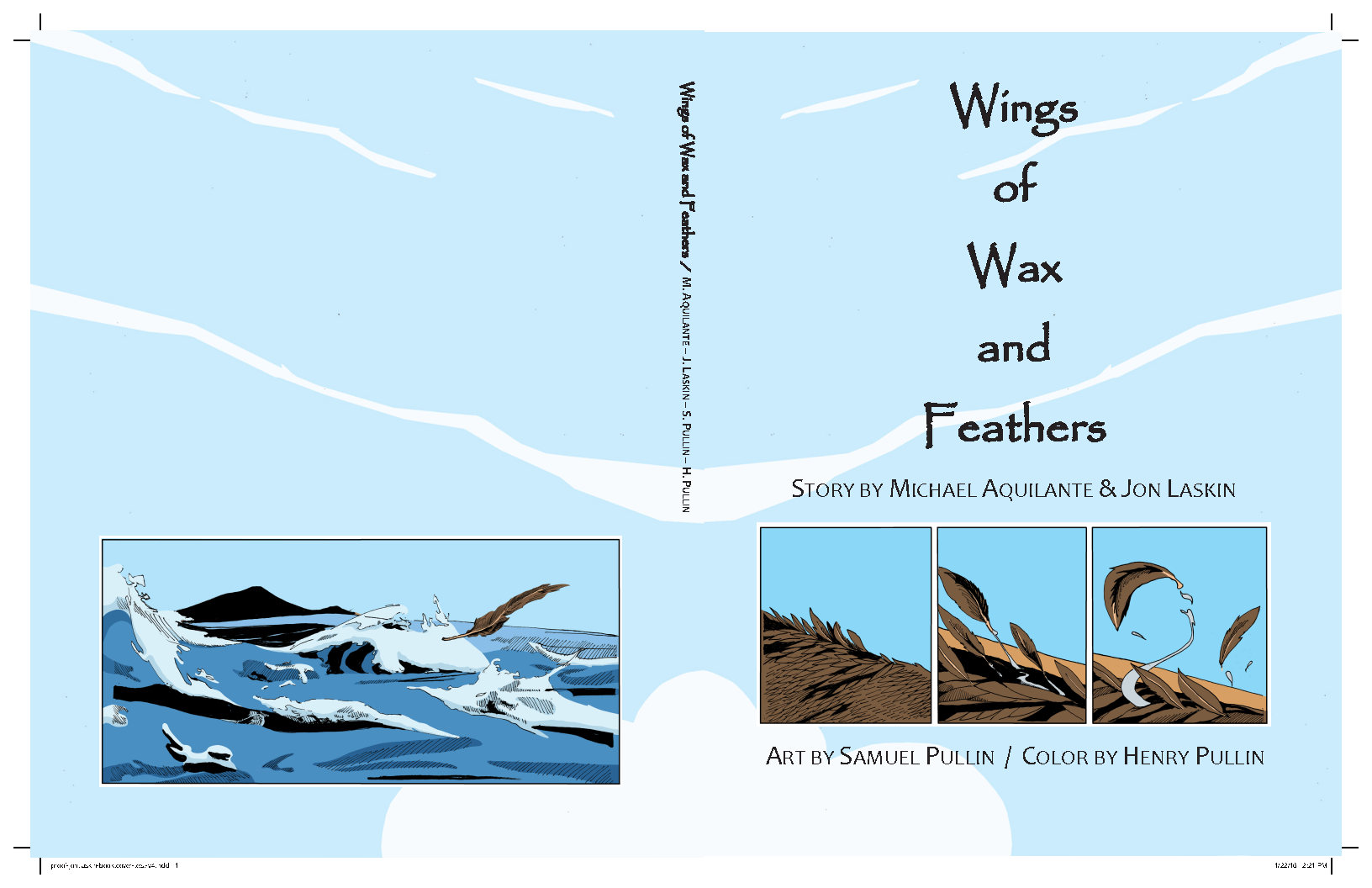 Wings of Wax and Feathers is a re-imagining of the Icarus myth in a full-color graphic book which was completed in time for the 2013 ComiCon in Manhattan, and is a comedic version that puts a modern spin on the story while still maintaining a sense of the ancient qualities of the Greek myth.
Michael Aquilante and Jon Laskin wrote the text, and the evocative illustrations are by Samuel Pullin, whose unique style for this project is a magical fusion of Urban Modernism and Classical Mediterranean motifs.
For more information about the book, please Contact Us.
Here is one of the striking pages from Wings of Wax and Feathers, illustrating how Sam Pullin fused the Modern Urban with the Classical: