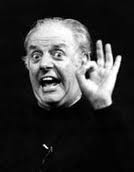 Italian playwright Dario Fo (1926 – 2016) was awarded the Nobel Prize in Literature in 1997, and is known worldwide for his satirical and often politically controversial works, inspired by Italy's Commedia dell'Arte and other ancient popular theatre traditions.
In 1953 he married actress Franca Rame (1929 – 2013), and throughout the 1960s-1970s they founded several theatre companies that developed a leftist theatre of politics, often being censured by the Vatican and other political powers. As members of the Communist Party they were refused admittance into the United States twice.
In 1973, Franca Rame was kidnapped, tortured, and raped by a group of fascists as punishment for Fo's and Rame's political activism. While such terrifying real-life experiences are reflected in their works, keeping those works alive and relevant in today's world, they never abandoned their absurdist and comedic perspective on the human condition.
Dario Fo wrote more than 70 plays, some in collaboration with Franca Rame, which have been translated into countless languages and produced so frequently all over the world that he stands as one of the most popular and admired playwrights.
Jon Laskin and Michael Aquilante are proud to be among Dario Fo's American translators, and are honored to be a small part of his legacy of sociopolitical plays by contributing to the continued appreciation and staging of his works in the English language.
The three Fo plays translated by Laskin and Aquilante have been staged in the US, the UK, Ireland, Australia, and Canada; in New York, Washington DC, Los Angeles, Chicago, Portland, Anchorage, London, York, Dublin, Toronto, and other cities.
Following are brief synopses of the plays, together with promotional posters for some of the many productions:
Accidental Death of an Anarchist
This internationally popular play is based on an actual incident in the late 1960s in which an Italian anarchist railway worker, arrested in connection with a terrorist bombing in Milan, fell to his death from a window at police headquarters during the course of an interrogation. Fo created one of his most memorable tour de force roles for this play, a madman who infiltrates the Milan police headquarters and creates darkly comic havoc.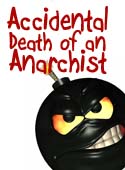 They Don't Pay? We Won't Pay!
This broad buffo comedy, set in 1970s Italy, presents a moment in time when inflation was rampant, wages stagnant, and the working class was taking the brunt of the economic beating. A pair of beleaguered women take matters…and groceries…into their own hands, juggling a Pandora's Box of lies when their hapless husbands enter the scene, become first confused, then suspicious, and ultimately accomplices in a farcical string of events.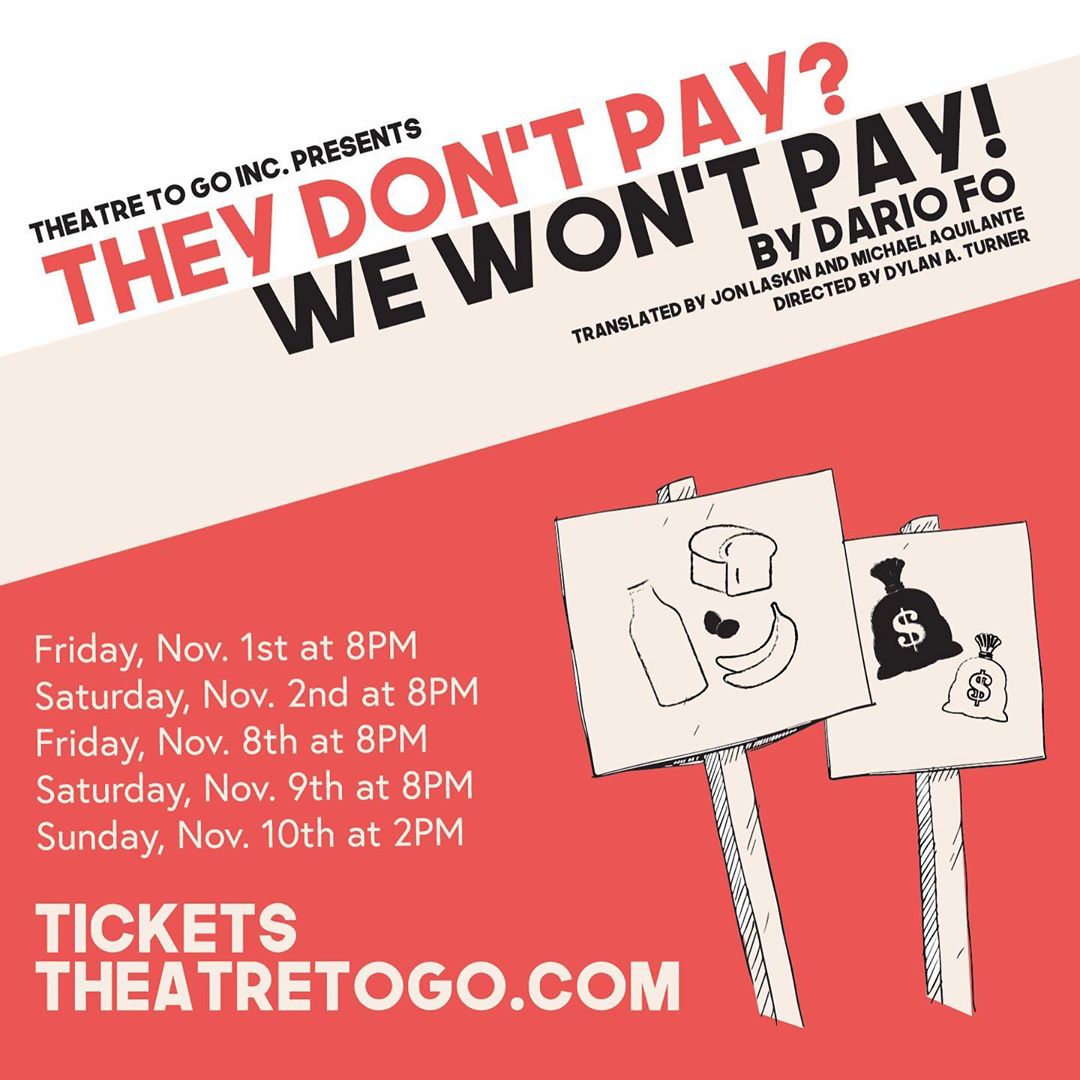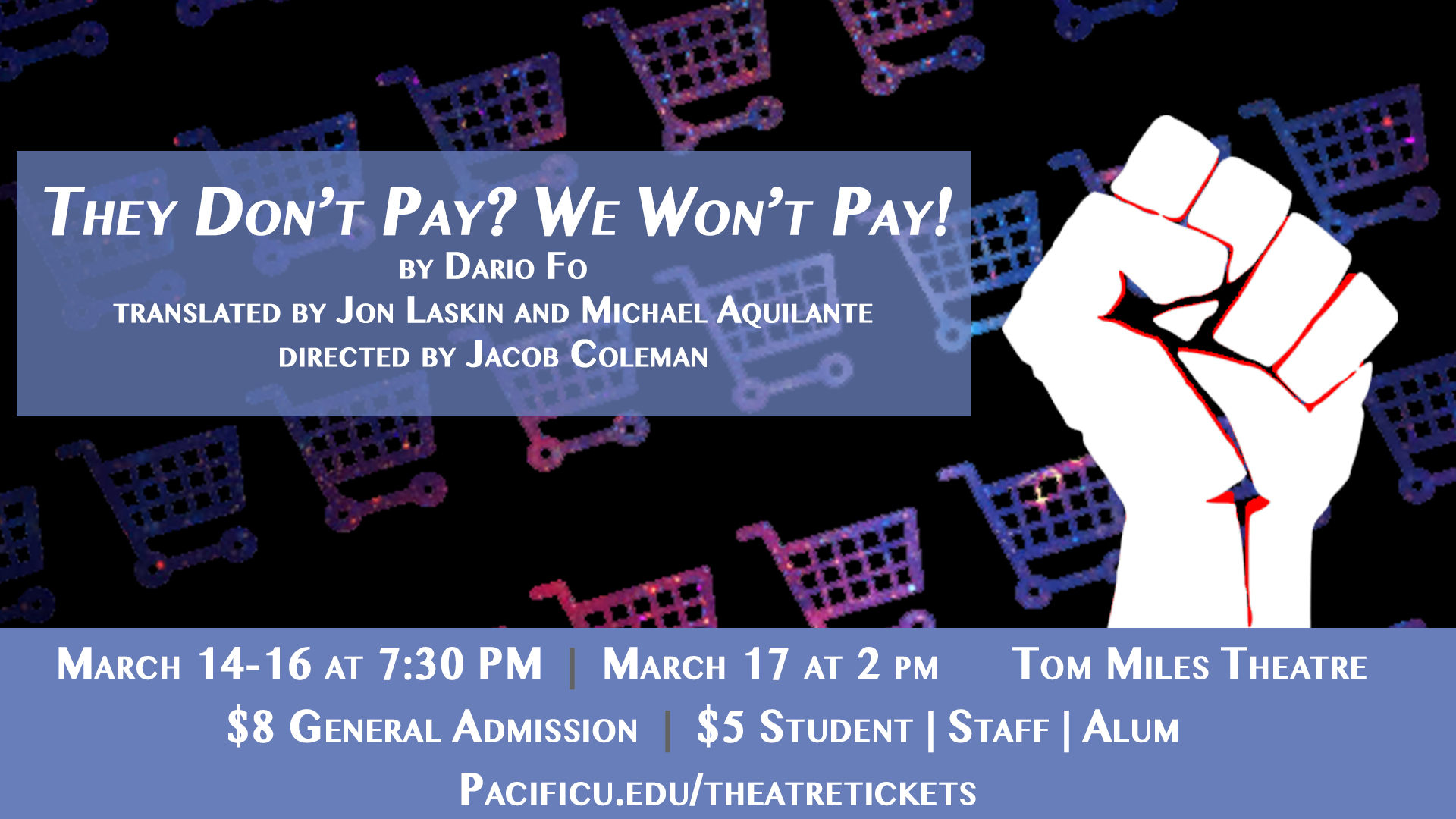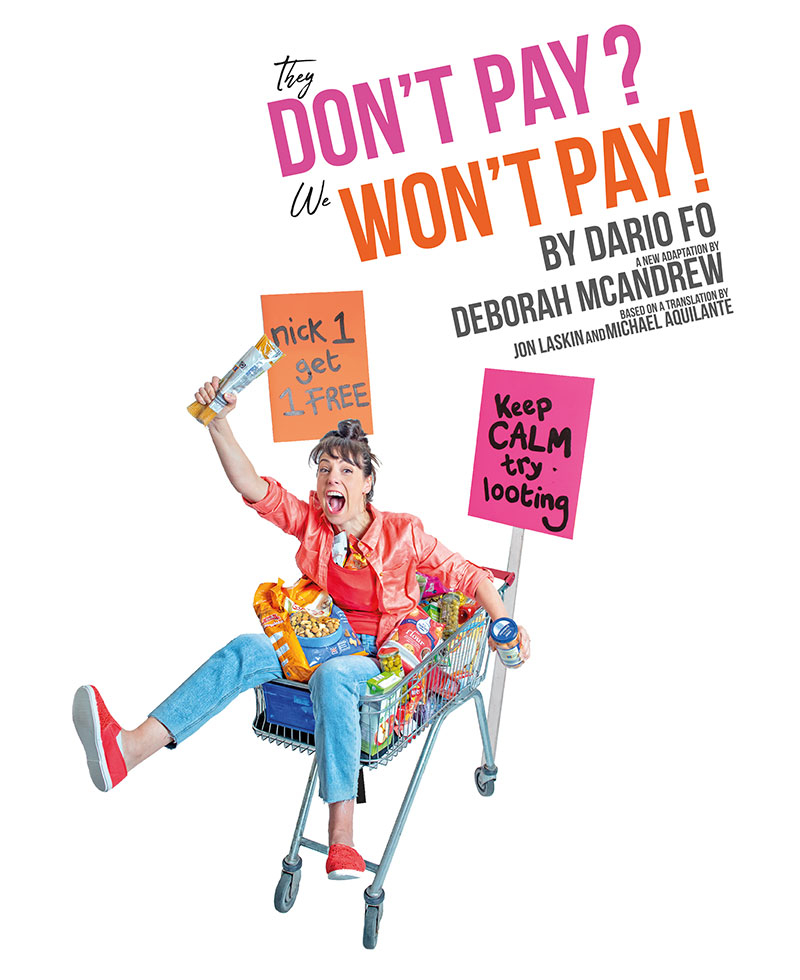 The Devil with Boobs
A Machiavellian and delightfully sacrilegious satire set in Renaissance Italy. An incorruptible magistrate is investigating dirty deeds in high places. Attempting to disgrace him, his diabolical targets arrange his demonic possession. The hilarious plot goes awry when two bumbling devils accidentally possess the magistrate's obstreperous hag housekeeper and transform her into a voluptuous temptress to excite the magistrate's long-repressed libido.